Programme and Speakers
In addition to the talented projects partners of the CARE-North plus project, who will be sharing their experiences and knowledge with conference participants, we are pleased to welcome a number of guest speakers to the conference as well including:
Sue Zielinski - University of Michigan Transportation Research Institute, USA
Since 2006, Susan Zielinski has been Managing Director of SMART (Sustainable Mobility & Accessibility Research & Transformation), a joint initiative of the University of Michigan Transportation Research Institute and the Taubman College of Architecture and Urban Planning. Prior to 2004, while at the City of Toronto, she co-founded and directed Moving the Economy (MTE), a Canada-wide "link tank" focused on sustainable transportation innovation and New Mobility industry development, an integrated industry cluster approach developed at MTE. Today, she advises on a wide range of local, national, and international initiatives and policies related to sustainable transportation innovation, New Mobility industry development, and livable cities. These include the World Economic Forum, the World Business Council on Sustainable Development, The National Academy of Sciences, the Transportation Research Board, the OECD International Transport Forum, and more.
Filip Watteeuw - City Councilman of Ghent, Belgium
Filip Watteeuw is the Councilor for Mobility and Public Works in Ghent and a member of Groen – the Flemish Green Party. During his time as councilor he negotiated a record budget for new and improved bicycle infrastructure, prepared a new Sustainable Urban Mobility Plan and is working on a Car Sharing Plan that aims on reaching 20.000 car shares by 2020. He has a Master in Urban and Spatial Planning and was the party leader of the Groen Party for several years.
Chas Ball - Centre for Sustainable Transport Ltd, UK
Chas Ball was, until recently, Chief Executive of Carplus Trust, the national organisation for shared transport (car sharing, bike sharing, car clubs etc.) in Britain. Earlier, in 1999, he was founder of City Car Club, which was the first commercial car club operator in Britain. He left it in late 2007 and has worked to promote the sector since then. He is currently setting up a new company C4ST -the Centre for Sustainable Transport Ltd and will continue to work on innovative projects in shared transport. From 2010–14 Chas was an active member of the UITP's Combined Mobility Platform and has established an awareness of car sharing in Europe and North America. He is a board member of the UK's Low Carbon Vehicle Partnership.
Stephan Suiker - Movares, NL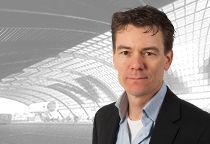 Stephan Suiker is an integral traffic researcher and advisor for Movares, an engineering company in The Netherlands. His expertise runs from parking studies to calculating the effects of area development programmes on the existing road capacity for motorised traffic, public transport or bicycles networks. In the last few years, he has been working for the municipality of Amsterdam. He is the project manager for developing a new traffic model for the city of Amsterdam. This modal was built in 2014 and will be ready for use in April this year.
Tamás Dombi
Tamás Dombi is a public oficer involved in sustainable mobility projects at the Public Transport Authority in Warsaw. In the recent years, coordinator of INTERREG IVC projects CAPRICE and INVOLVE, currently working on projects related to sustainable mobility and cycling, among others on the introduction of carsharing services in the capital city of Poland.
For the full list of speakers and programme of the two day conference, download the attachment below!
Hotel Information:
The conference venue, the Maritim Hotel, is centrally located near Bremen's main train station. A contingency of hotel rooms has been reserved for conference participants at the Martim Hotel
and can be booked here:
info.bre@maritim.de
. Please remember to indicate the conference code: "carenorth".