Malmö Express launched - 24 meter long gas and electric hybrid bus arrives in Malmö!
March 20, 2014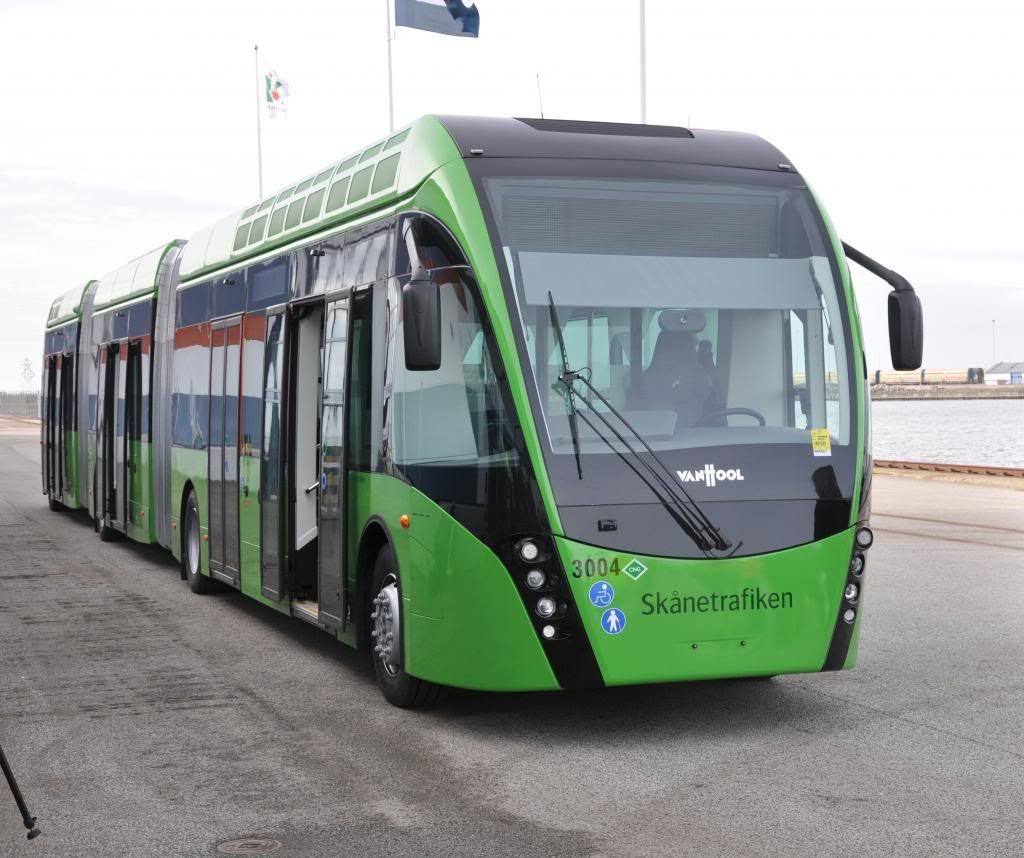 With the introduction of the Malmö Express, the city of Malmö takes another step towards sustainability. On the 14th of March, the first Malmö Express bus arrived by boat in the city. The Malmö Express is a 24 meter long gas- and electric hybrid bus and is twice the size of a normal city bus in Malmö. The Malmö Express is expected to strengthen the current bus fleet in Malmö on heavily travelled public transport routes. The travel time is also expected to be shortened due to new, improved bus stops, dedicated bus lanes and the possibility to board the bus through all entrances. A total of 15 buses will be delivered in the coming weeks and operation will begin in June 2014.
For information in Swedish, click here!