Mechelen will be the Capital of Sharing on September 21st!
September 17, 2014
Sharing is becoming more and more mainstream. The online world and the new generations are the spinning motor of this (r)evolution. Autopia has been organising an annual car sharing fair in Belgium since 2011. This event is just like a common commercial exposition of cars but with a twist: every single car is shared by a number of persons! In addition, and to replace, for instance, the insurance and car-addicted companies, a very different and large spectrum of sharing initiatives will be presented. The main goal is to raise awareness and inform visitors to the fair about sustainable mobility and car sharing. During the event, workshops will be held to exchange knowledge between car sharing operators, private persons and governments.
This year's edition promises to be one of the best presentations of every operator of car sharing in Flanders. Also, some very innovative concepts are in the spotlight: such as local governments who share their own car fleet outside office hours with private persons and organisations who share adapted (wheelchair-friendly) cars and busses with every local residents. In addition, there will be large scale sharing concepts and organisations that can prove to visitors that everything is shareable, including books, working gear, clothes, knowledge and much more! Visitors will find an organisation to guide them through the sharing process.
Several workshops and performances will enrich the day even more. Visitors will be learning how to share private cars amongst neighbours and how to start a local exchange trading group. A give-away market will be held for people who want to give away unused things and a repair-café will offer the opportunity to repair household equipment, clothes, bikes, etc. Furthermore, people have the possibility to exchange clothes, books and, especially for the kids, exchange toy cars (to stay in the spirit of car sharing).
The concept of sharing will also be applied to the "Share Pub", where adults can enjoy a drink, two for the price of one, to encourage them to share a drink with another visitor. As an additional part of the entertainment programme and to put everything in perspective, a comedic anti-sharing team who will try to convince people to not share anything.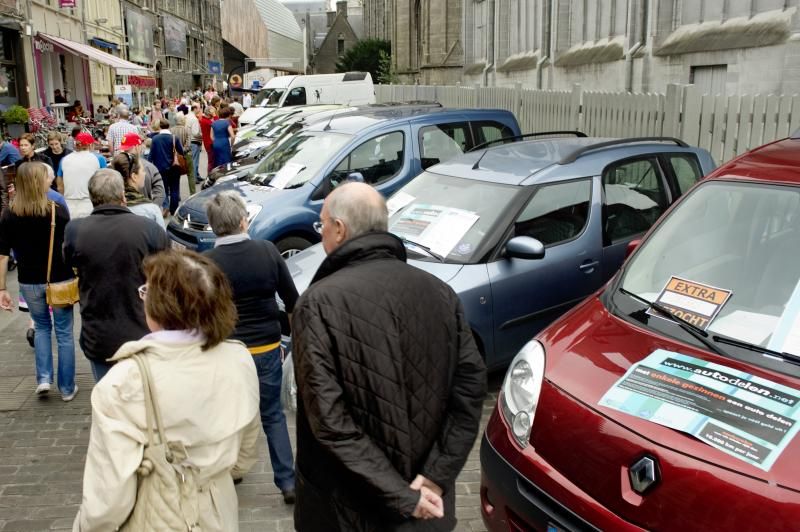 Photo by: Isabelle Ipousset