Testing Electric Bikes – a good alternative to cars.
June 5, 2014
In cooperation with the "Norwegian Society for the Conservation of Nature", the employees of the CARE-North plus partner, Hordaland County, Norway, now have the opportunity to test electric bicycles free of charge for one week.
The Mayor of Hordaland County, Tom-Christer Nilsen, is an enthusiastic e-bike user who rides his e-bike to and from work on a daily basis. Nilsen no longer has a parking spot for his car in the County`s garage and he saves about 200 Euro per month by using his e-bike instead of travelling by car. At another event held exclusively on May 13th, 2014, nearly 60 people participated the "Test an e-bike" event in Hordaland County. Those who used the opportunity to take a ride on an e- bike came back with a big smile on their face! As a result of this test project, there are now several employees who use an e-bike for their daily commute.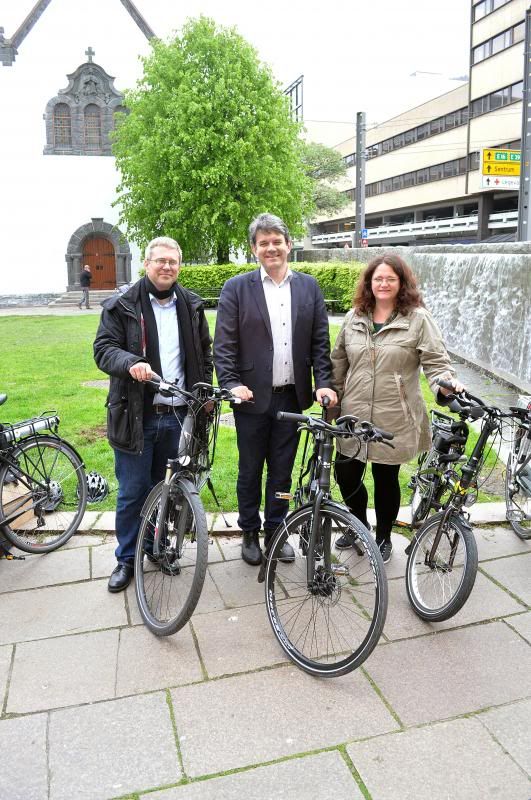 Photo (from left to right): Leader of «The Norwegian Conservation of Nature», Nils Tore Skogland; Mayor of Hordaland County, Tom-Christer Nilsen; and Gunhild Raddum, Hordaland County. Photo taken by Jørgen Hovind.